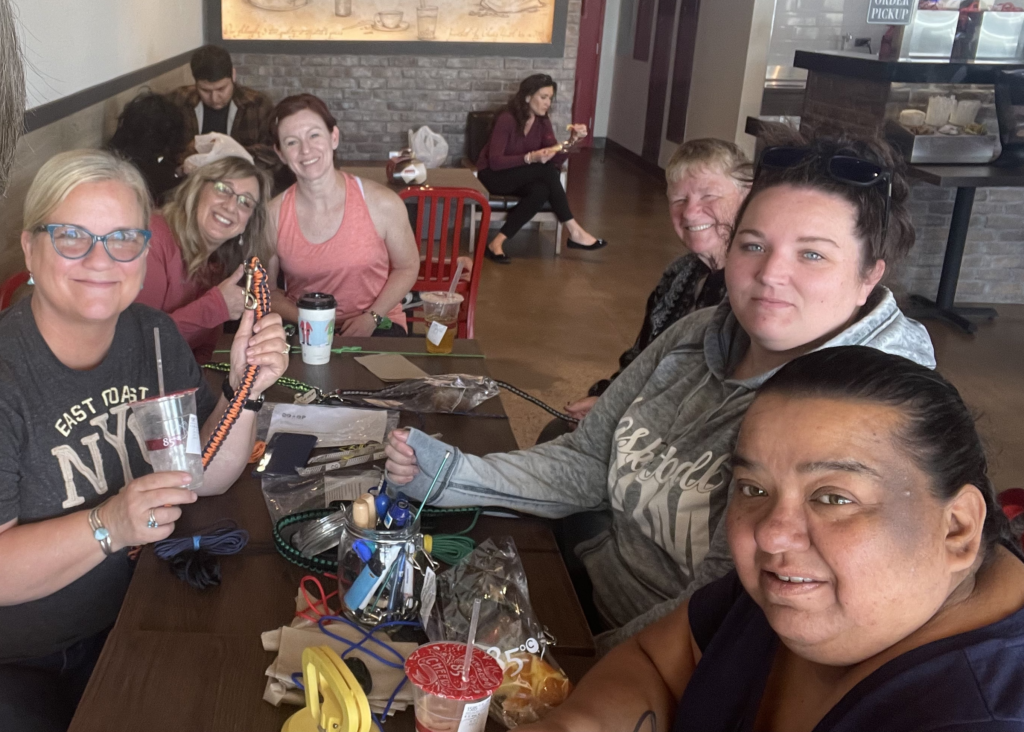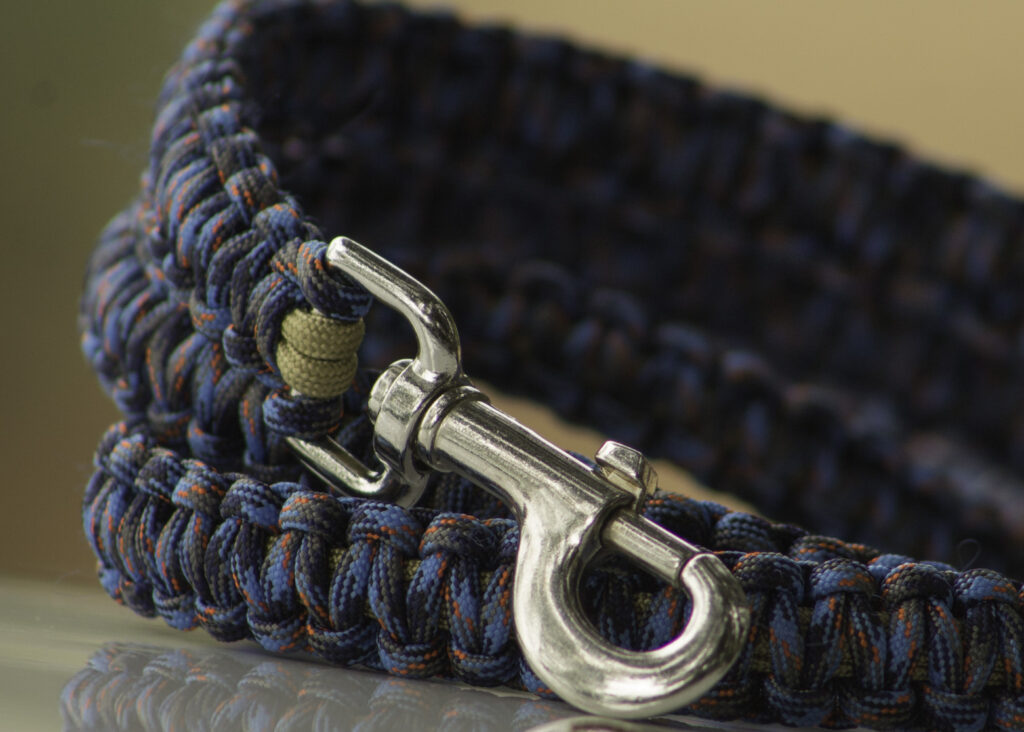 In-person leash-making events are held at least twice a month. The dates are posted on our Facebook page.
Join us, or host a leash-making event at your business, restaurant, organization, park…
Online leash-making events are by invitation only.
These events are, primarily, military caregivers, but, if you've made leashes with us in the past, you will get an invite.